Bonus Program
Earn Rewards As You Shop, Share and Refer!
Earn Rewards As You Shop, Share and Refer!
How it Works
When you create an account and are logged in, your account will automatically be credited with "Drop Splits," (our terms for rewards), for every purchase, share or referral that you make. Drop Splits can be traded-in for $ off discounts.
To start earning rewards, make an account.
Already have an account? Log in!
Actions on Social Networks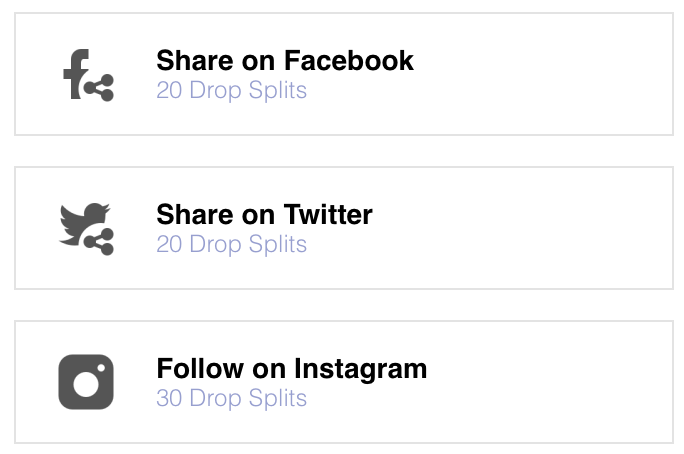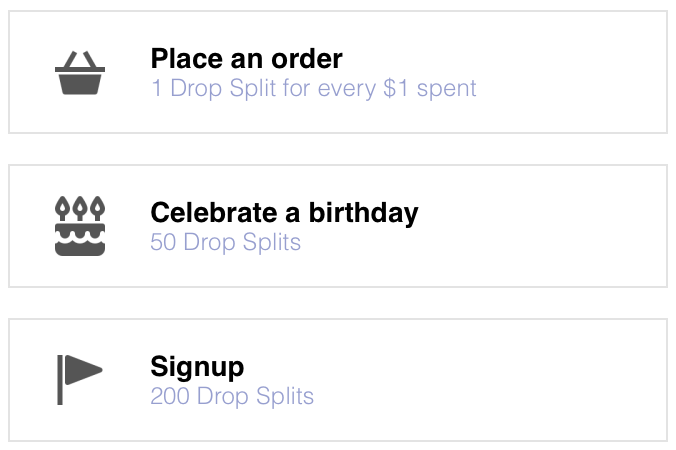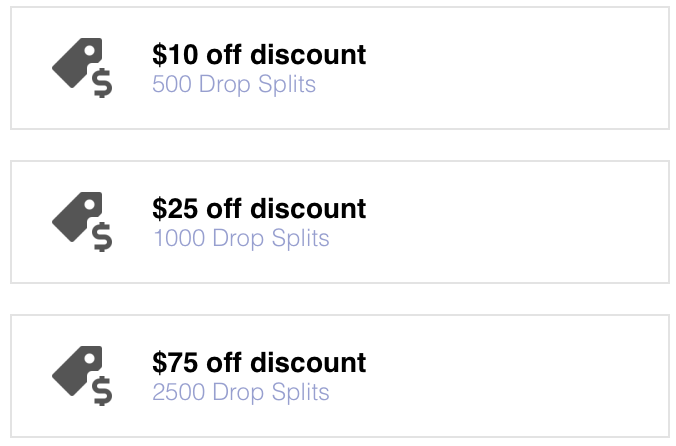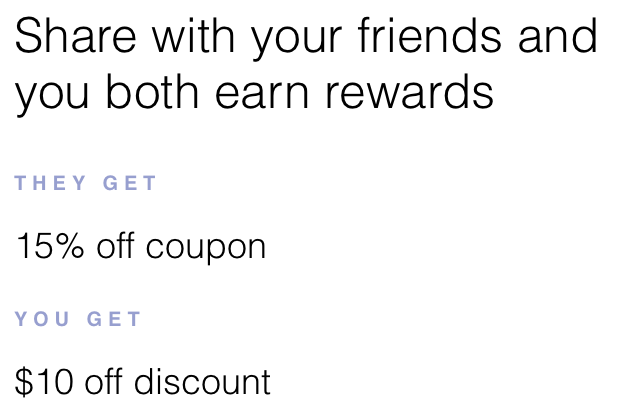 How to Track Your Rewards
Everytime that you earn or cash in your Drop Splits, you will receive an email confirmation.
You can check on the status of your rewards at any time, by logging in and clicking on the "Rewards Program" button in the lower right corner of our site.
You will see a display showing your current Drop Splits balance (example shown) and the related discount that you're eligible for based on this. From this display, you can choose to spend some or all of your Rewards Balance, earn more Rewards, or exit the Balance window.
Example Balance Display